Geschrieben am
Durch Mosi
There are two things that can force a skier to drive through heavy snow. The promise of POW and new gear are those things. Rupi and Bernie Brandstätter drove up to FASC headquarters during an early season snowfall.
By the time they got here it was snowing flakes the size of baby fists. Its always good to get everyone together before the start of the season to check out the new gear FASC is bringing out this year and to just chill with the team.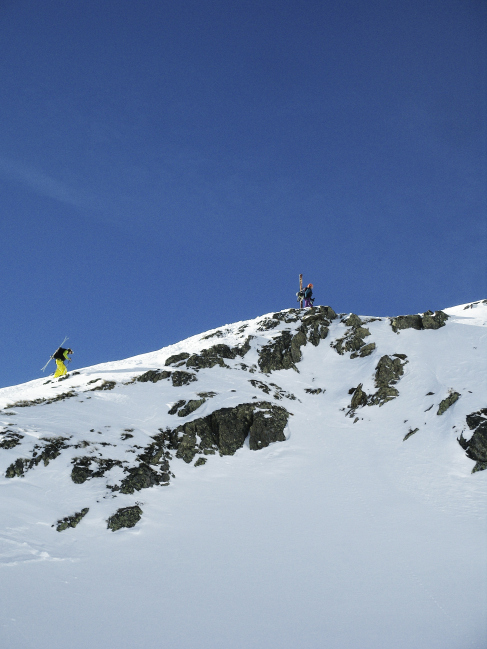 Rupi and Bernie: We headed out bright and early on Monday morning to put the new gear to the test. It was cold and windy but after stacking it 15 times trying to do nose butters I was stoked to still be dry and not have snow down my pants (Bibs are awesome). There is something about the stretch that just makes everything more comfortable. We are super stoked to be able to use our bottom two pockets on the (jacken name) jacket even when we have our airbag backpack on. Major pluses all around.